6 Traits of a Great Data Analyst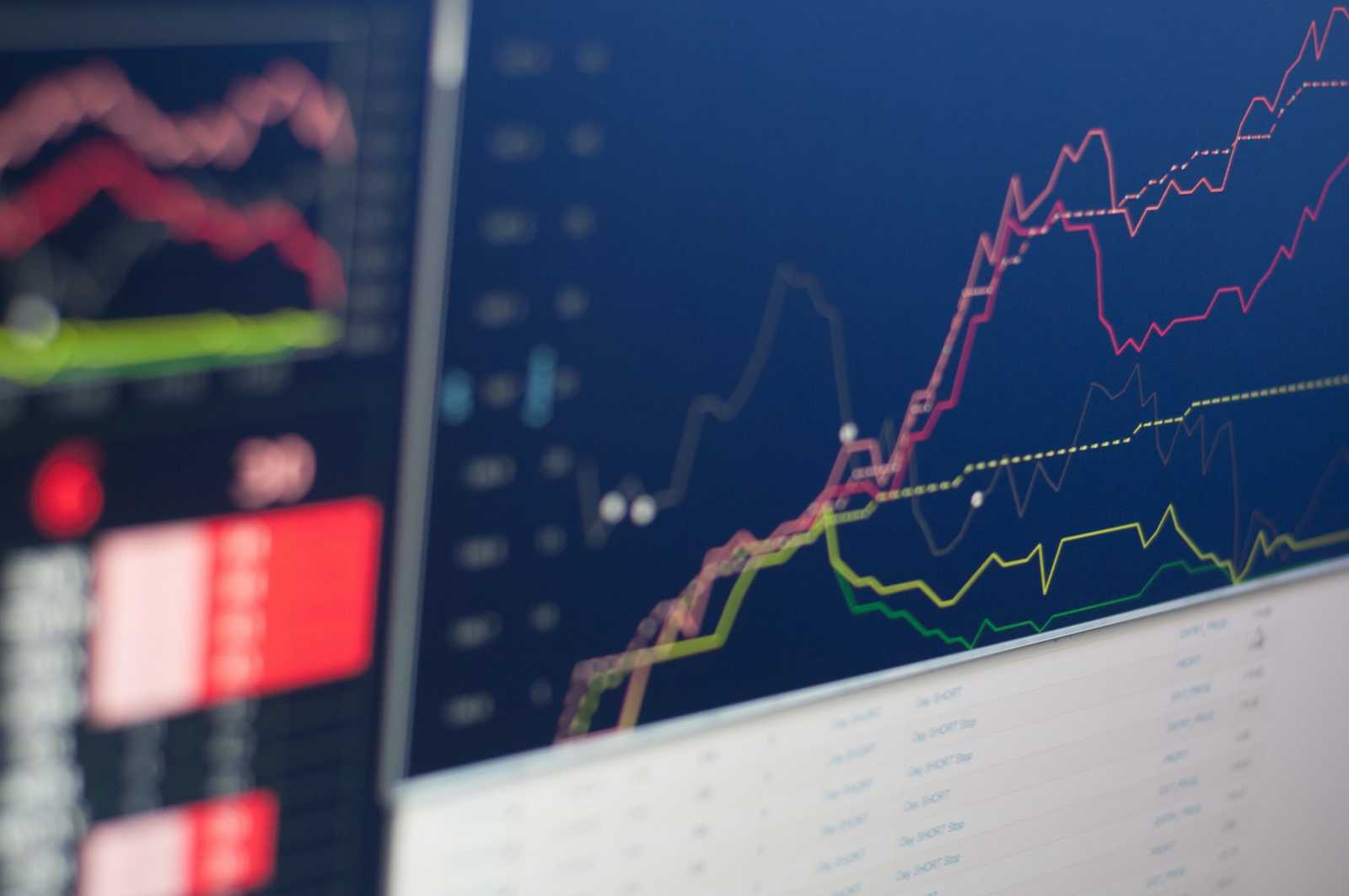 22nd December 2022
By Scott A
Deciphering what makes a great data analyst is a conundrum that many business owners and employers are keen to solve. The issue is that the traits that make a great data analyst are not always based on tangible evidence that you can check for. Instead, they are often more abstract, personality-based traits.


We've considered what every great data analyst has to offer and have decided on six specific traits that are commonly found in all great data analysts - take a moment to check them out before you start hiring.


What Does a Great Data Analyst Do?
Before you can support and develop individuals to begin a career in data analytics, you first need to know what it is that makes an individual a great data analyst. The best market research analyst jobs require people who are able to proactively collect data, clean it and then interpret it in a way that is useful to the aims of a business by answering a question or solving a problem to enrich outcomes and providing a broader understanding that can be used to the benefit of the business.


How Do Great Data Analysts Achieve Great Outcomes?
The very best data analysts are proactive and insightful, being able to work systematically and share their findings with others in a clear and concise manner. To get the best outcomes, each analyst needs to be able to know how to adequately manipulate their data in a way that solves or answers a problem whilst knowing how to handle anomalies as they occur to ensure that their findings are not unfairly biased one way or another.


The Six Traits of a Great Data Analyst
So, you're ready to discover the formula that creates great data analyst outcomes? Look at the top six traits below:


1. Curious
Being naturally curious is possibly the most important trait of a great data analyst. Having a genuine desire to develop understanding and seek answers is essential for anyone who is required to analyse data. Without being curious, it is possible that parts of the analysis will be overlooked.

A great data analyst needs to be able to see the data in context and be curious about what it means and what it tells the department or organisation. For market research purposes, analysts should be curious enough about the target market that they are able to produce meaningful reports that can be utilised effectively.


2. Confident Communicator
There is a difference between being able to analyse data and being able to report on what the data reveals. Any data analyst should be able to clean and validate data and carry out comprehensive analysis to produce answers to the questions being asked.


A good data analyst will be able to go a step further and confidently communicate their findings, providing an accurate representation of the results and conveying what this means for the department or organisation. Communication that is accessible to non-data people is vital and so being able to translate the results into an understandable format is absolutely necessary.


3. Meticulous
Being meticulous is a trait that probably goes without saying when it comes to data analysts. The types of analysis that data analysts will conduct are in-depth and advanced.


This will require the analysts to understand all aspects of the data they are analysing, be able to notice anomalies in the data and know how to use the data they have available in the best way to produce the most meaningful results. Different types of data will require different analysis.


4. Open Minded
Great data analysts will have an open mind when it comes to the data they have to analyse and the results that are produced. When completing an analysis for an organisation or department that wants to prove a theory, it can be difficult not to analyse the data with the desired outcome in mind.


Great data analysts will be able to put the desired outcome to one side and remain open minded about what the data will reveal. It is also important to be able to accept, acknowledge and report that there might be unknown factors.


Analysts often prefer their analysis to give concrete answers; however, especially for market research data analysts, there are many factors that will impact human behaviour, and analysts need to be comfortable with unknown factors and other variables.


5. Data Driven
Many people can become data analysts or carry out data analysis work. However, to be great at the job, it is necessary to be data driven. Having the belief that data provides valuable insight into a business or target market and that the insight can be used to make improvements is vital.


For people who aren't data driven, it's possible to use data to run reports, retrieve answers to basic queries and produce reports. For data driven people, this is too superficial. A great data analyst will want to go further and utilise all the analysing tools at their disposal to really get an in-depth understanding of what the data reveals.


6. Critical Thinker
It is a misconception that data always tells an accurate story. In fact, if data is not managed effectively, it can easily produce inaccurate or skewed results. Anomalies in data need to be acknowledged and managed in an appropriate way, and results need to be read from a critical thinking viewpoint.


Great data analysts will be confident in thinking critically about data. This will include questioning its reliability and validity, the purpose of the analysis and whether the data is capable of revealing answers to the questions being asked.


Analysts should l be confident in highlighting the flaws in the data, putting mitigations in place to increase the accuracy of outcomes and reporting on the potential issues with the analysis.


Where Can I Find a Great Data Analyst?
Now that you know what a great data analyst is like and the top traits to be looking out for, the next question is, where can you find someone who fits the criteria and will be successful in your team? The obvious answer is to hire a data analyst who has the experience and knowledge that you require. However, this isn't always possible and sometimes isn't the best option.


A new team member will need time to get up to speed with the organisation, the data and the purpose of their role. If there is someone already within your team that has the top traits to be a great data analyst, then you may find that supporting them to develop the required market researcher skills is more beneficial. An existing team member will usually already be knowledgeable about the business, data insights and any existing market research.


How to Support Individuals to Undertake Data Analysis Work
Great data analysts are an asset to any organisation. Their ability to collate, understand and interpret large data sets is second to none, and any market research project should have at least one data analyst assigned. Understanding the value of data analysis is key to being able to provide the appropriate support.


Undervaluing or underestimating the impact of a great data analyst is a crucial error. If you have decided to upskill existing employees to carry out data analysis work, then you need to consider the support they will need even more.


There are a number of ways it's possible to support staff to undertake data analysis work:


Provide access to raw data – this allows the analyst to see the data in its wider context, carry out their own cleaning and validating of the data, and to be able to perform whatever analysis they believe to be the most appropriate.
Introduce a semantic layer – when done well, this enables the analyst to swiftly explore the data because it's been pre-optimised for data analysis. It means they can focus more of their time answering their analytical questions and creating narratives.
Agree on realistic timeframes – great data analysts are renowned for working at pace and delivering outcomes quickly. However, to support staff in carrying out data analysis, it is important to make sure deadlines are reasonable. Unrealistic or unreasonable timescales can lead to data analysis that is not comprehensive and so doesn't tell the full story.
Not only that, but the data analyst is likely to be dissatisfied with what they achieved, impacting well-being and motivation. Unskilled employees will need longer to produce the data insights required while they are learning.


Give autonomy – data analysis is a process that can be tailored to the individual analyst. Every data analyst will have their preferred methods, and as long as they are completing comprehensive and meticulous analysis, the way the analysis is performed is not necessarily important.
Allow your analysts the freedom to work in their own way, and you will get the best results. For upskilling employees, allow them the time and space to find their own path with the support of more knowledgeable colleagues.


Software and analysis tools – saving money on software and data analysis tools is a short-sighted decision. If you want great data analysis, then you need to invest in the employees that you are upskilling.
Machine learning and artificial intelligence are becoming more prevalent in market research, and not having the capability to use these innovative ways of understanding market analysis will put your analysts at a disadvantage.


Great data analysts put in the hard work to be able to produce meaningful results that have the potential to add business value. Having the top traits will make it more likely that a person will succeed as an analyst, so if you are looking to upskill existing employees, see how many of the top traits they have.


Follow Us and Stay Up to Date
Keep up to date with Open Data Blend by following us on Twitter and LinkedIn. Be among the first to know when there's something new.


Blog hero image by Nicholas Cappello on Unsplash.