6 Traits of a Great Data Engineer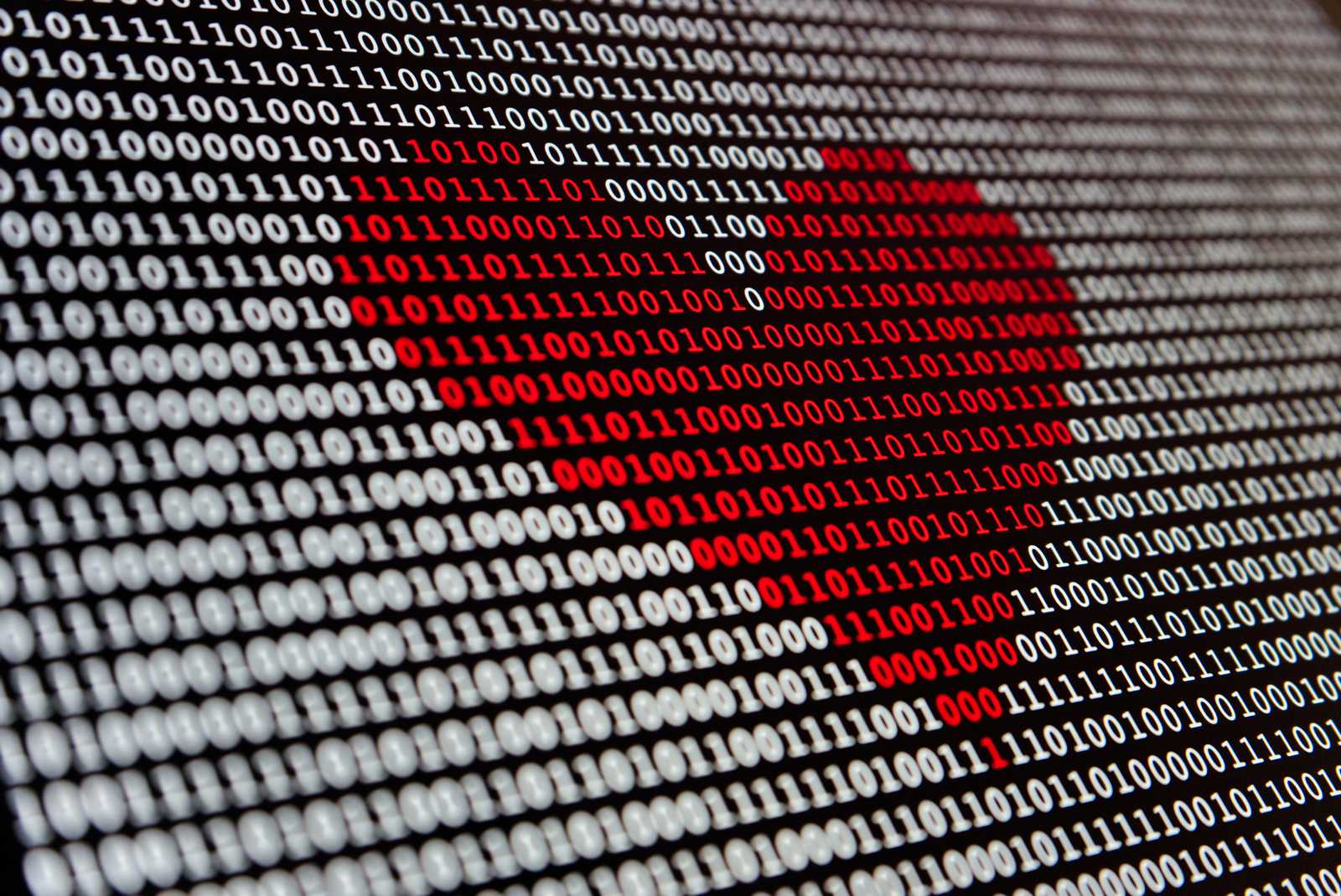 26th January 2023
By Scott A and Michael A
Data can reveal a lot about a business if it is used in an appropriate way. There are vast amounts of data that can be collected and analysed, and the results can be used in decision making.


However, it is important to ensure the data is relevant and reliable and that any flaws in the data are well understood and quantified. If this isn't done then any results from the data may be inaccurate and could lead to poor decisions being made further down the line. In order to ensure the accuracy of data analysis and other downstream data analytics activities, it is vital to have a data engineer involved.


If you aren't sure exactly what a data engineer does, or what to look out for if you are looking to hire a data engineer, read on to find out more.


What Does a Great Data Engineer Do?
A data engineer will be adept in designing and building data solutions that can collect, store, and integrate data from an ever-growing number of data sources. Great data engineers are able to build such systems that can support the creation of an indeterminate number of data products and services.


The data engineer's main goal is to deliver, maintain, and extend data solutions that effectively collect all the relevant data for a business and store it in a way that is optimal and flexible enough to satisfy the business' appetite for data analytics. Ultimately, the data outputs produced by data engineers form the foundations for the data-driven decision-making processes that determine the future of the business.


The primary purpose of a data engineering solution should be to provide curated datasets through the use of automated, scalable, and deterministic processing mechanisms. This data will be consumed and interpreted by other members of the data analytics team such as data analysts and data scientists. The data insights from activities, such as market research, are then used to make decisions that add business value.


How Great Engineers Achieve Great Outcomes
Great data engineers have a wealth of knowledge about data, how it can be collected, stored, and integrated, and the types of analytics that it can support. They are able to use this understanding combined with skills in software engineering to design and build highly scalable data pipelines.


A solid data engineer will understand what downstream data analytics is required so that they deliver data pipelines to transform and store the data in an appropriate format. Without this attention to detail, most downstream data usage will be delayed due to data friction.


Getting the data from where it is produced to where it can be analysed and used is also something data engineers need to consider and so a deep understanding of data pipelines and data orchestration is a must.


The Six Top Traits of a Great Data Engineer
You should now have an understanding of what data engineering can do for your business. If you want to find out what to look for in a great data engineer then check out the top six traits below:


1. Problem Solver
Data engineering is all about designing and building a solution to a problem. Businesses that don't routinely collect data, or collect data but don't really know why or what to do with it have a problem. A great data engineer will be able to gain an understanding of what data is potentially available and what the business wants to know. Then they can get to work with developing the solution.


They should also have a mindset that is geared towards metadata-driven automation to excel in their field. Someone who has this metadata-driven mindset will be highly capable of designing, building and implementing specific kinds of elegant data processing frameworks that can be scaled up effortlessly as more data is added without being too taxing on the overall maintenance of the system.


2. Passionate
Any great data engineer is passionate about what they do. It's not an easy job and it's common to encounter many data quality problems along the way. Anyone who isn't passionate about what they do is likely to become very frustrated quite quickly.


Anyone who is a bit ambivalent about data or is just interested in what it shows is not going to have the right qualities to be or become a great data engineer. Having a genuine passion for data, coding and problem-solving is a definite must otherwise, when things get tricky, corners get cut, and technical debt is incurred and left unresolved.


3. Eye for Detail
In the world of data engineering, it is vital that people have an eye for detail. Without this, it is unlikely that a person will be successful. Being able to focus on the minute details as well as see the bigger picture is something that great data engineers need to be able to do.


A data engineer who takes their eye off any of the details is likely to find that an issue arises at some point in the data journey. If any of the stages have even a small error that goes unnoticed, this could cause major data quality issues downstream .


The results of any analysis or predictive analytics are likely to be incorrect and this can negatively affect the decision-making process and destroy trust. Being meticulous throughout every data analytics project is an absolute must.


4. Adept at Adapting
Data and IT are areas that are always evolving, so great data engineers need to be able to constantly adapt. Using their skills and knowledge to design and build systems that can store and analyse complex data requires an up-to-date understanding of industry progress, including data analytics technologies, best practices, and trends.


They should be able to quickly get to grips with the internal functions of data analytics platforms, translating this knowledge into effective solution designs and coding which continues to perform optimally even as the volume of data to be processed explodes.


The best data engineers have their finger on the pulse and can readily adapt to new challenges and opportunities. Having the understanding that it's impossible to know everything and the desire to keep learning and updating their own knowledge will be important for data engineers who want to be great.


5. Team oriented
To be a great data engineer a person needs to truly understand what the business needs. Without this knowledge and understanding, it is very difficult to design and build a system that is fit for purpose. This requires teamwork and collaboration.


A person who prefers to work in isolation and is not able to be team oriented is unlikely to have the required skills to understand the system that they need to build. A team player who is able to involve the other employees and stakeholders in the process of designing a data collection and storage system is more likely to produce a system that other staff are comfortable with using.


6. Excellent memory
Data engineering is complex due to the variety of different aspects to the job. Whilst it is possible to do the job without having an excellent memory, it's unlikely someone will be a great data engineer. Being able to understand and hold all of the information required without having to keep looking up information is essential to be successful.


All of the business information, required outcomes, availability of data, analytical tools are probably enough to challenge anyone's brain. For data engineers, you also need to add in the language of coding and the ability to build IT systems. Without an excellent memory, it seems virtually impossible to succeed.


Where to Find a Great Data Engineer
Knowing what makes a great data engineer is one thing but if you have decided you would like to introduce one into your team, how do you go about finding one? A great data engineer would certainly be an asset to your business but it's important that you select someone who is up the challenge.


Bringing a data engineer into your team may seem like the logical solution, however, it's not always the best way forward. A person new to your business will need to take time to get to know the organisation to be able to build a data collection, storage and analysis system.


There may already be someone within your organisation that has the top traits of a great data engineer. An existing member of staff will already have the knowledge about the business and possibly also understand the data insights and results of market research.


Building on this knowledge and upskilling an existing staff member could save time and money as well as making employees feel valued.


How Can You Upskill an Existing Employee to Become a Great Data Engineer?
You have probably become aware that data engineering is an asset to any business. Having the ability to collect, store and analyse relevant data will make your business more successful. If you have decided that upskilling an existing member of staff is the way to go then make sure you consider what they will need.


Data tools – a data engineer is only as good as the tools they have available to build an effective data solutions. If you are upskilling a member of staff, make sure they have software that is fit for purpose and that they are comfortable using or can readily be trained on.
Access to learning – data engineering involves a lot of code writing and complex data transformations. If your employee has the right traits they they will need time to develop these skills. This can be achieved through a combination of self-paced learning, instructor-led learning, and low-risk data engineering projects.
Team support – ensuring the team around the upskilled employee is supportive will allow the person to be more successful in their role. Having access to the right information, being supported to ask questions and work collaboratively will all help them to grow and succeed.
A great data engineer will be an asset to your business and will enable you to transform your data into business value. If you have decided that you would like to utilise data engineering, have a look at your current employees and see if they have the top traits needed.


Follow Us and Stay Up to Date
Keep up to date with Open Data Blend by following us on X and LinkedIn. Be among the first to know when there's something new.


Blog hero image by Alexander Sinn on Unsplash.