8 Traits of a Great Data Scientist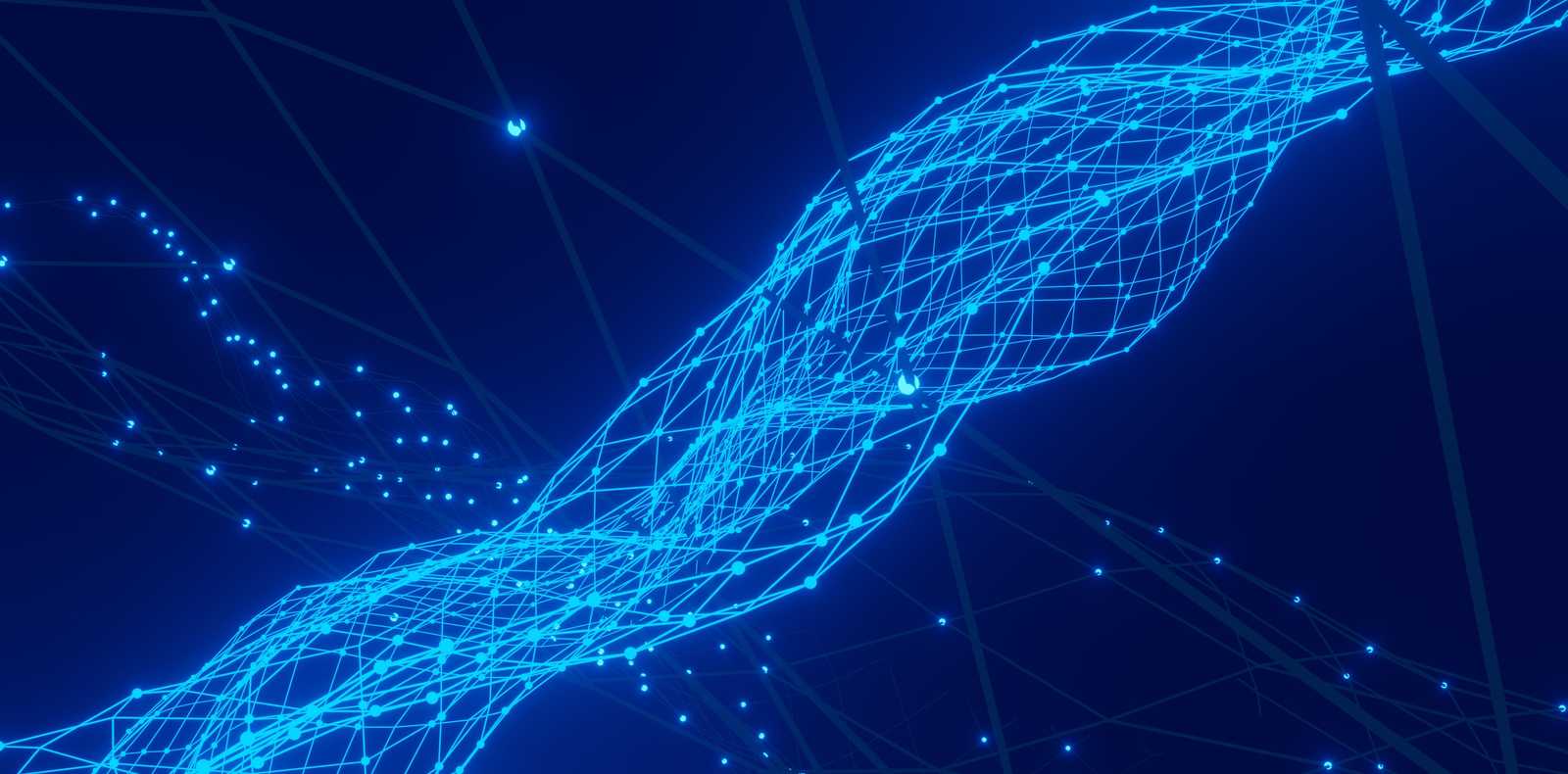 12th January 2023
By Scott A
Great data scientists are an asset to any business that is keen to develop in a successful way. It can be difficult for business owners and managers to make effective decisions about the future of the business without having a comprehensive understanding of the current situation.


Data science is great for providing this level of detail but for it to be as effective as possible it is essential to have a data scientist who really knows what they are doing. If you are interested in finding out more, take a look at what data science can do for your business and what to look for in a great data scientist.


What Does a Great Data Scientist Do?
Data science is about making meaningful interpretations from a range of available data. Data scientists are tasked with using that interpretation to explain what it means for a business and how it can be used to make the business more successful.


Great data scientists can use a variety of methods to provide recommendations that will add business value and make ongoing success easier to achieve. Whilst some people within organisations might carry out analysis of data, a data scientist will usually have responsibility for the entire process that leads to interpretation of data to assist with decision making.


This will involve large amounts of data from various data sources and will require the data scientist to work systematically to provide analysis of the data to find any patterns or trends that could be influential in the next steps for a business.


How Do Great Data Scientists Achieve Great Outcomes?
The data scientists who achieve the best outcomes are those that can be proactive in collating, analysing and presenting relevant data in a meaningful way. Having the ability to work at pace while not overlooking any detail allows great data scientists to achieve the best results. It is also essential that data scientists can work with a range of data types and analytic tools.


Market research is common, and when carried out well can be incredibly helpful in influencing the direction a business should take. In addition to this, predictive analytics are useful in providing an overview of what the business can expect in the future but for this to be effective the data needs to be reliable and valid.


A great data scientist will be able to understand the full picture and how to utilise different data and analytics for different purposes.


The Eight Top Traits of a Great Data Scientist
You should now have an understanding of what data science can do for your business. If you want to find out what to look for in a great data scientist then check out the top eight traits below:


1. Strong Grasp of Statistics
Data scientists should possess a fundamental understanding of statistics and how they can help to choose everything from the best algorithm for the task at hand, to administering statistical testing as well as estimators of certain likelihoods.


Statistics is integral to machine learning, which involves the capture and translation of patterns found in data, and converting them into actual evidence from which action can be taken.


Statistics are used all the time in data science, and they are strongly needed to draw the correct conclusions and outcomes from the data, not to mention their application in mathematical modelling.


2. Forward-Looking Nature
It's important for data scientists to possess this key trait of being able to look into the future and see where their developments, research and discoveries can lead, and the potential they have to change the future.


When dealing with data science roles, candidates should have the ability to be consciously aware of multiple issues regarding how they are impacting the world with their work, and draw from experience on issues such as bias, responsible AI, trust and privacy.


Those individuals who have a high aptitude for data science must address and reconcile their vision for the future with the work they undertake, ensuring that their forward-thinking can recognise when an opportunity presents itself where others might see it as a setback or a problem.


3. Sense of Curiosity
Great data scientists need to be naturally inquisitive and have a keen sense of curiosity. The desire to truly understand what is going on within a business and external to a business that could impact is absolutely vital. Without that curiosity and desire to get to the truth of what the data reveals, a data scientist is unlikely to be very effective.


Without a sense of curiosity, a data scientist is likely to simply analyse the data that is easily available. In many businesses the data that is easy to collect is often just part of the story and if data science hasn't been properly introduced into your business, the data being routinely collected might not be appropriate for complex analysis.


A great data scientist will have a sense of curiosity that sparks a desire to really drill down into the data, collate new data and develop a comprehensive understanding.


4. Systems Thinking Approach
Most people approach things from a focused viewpoint. This means that they look at the data and the information available and what this means for the specific area they are working in. Whilst this is beneficial in some respects, a great data scientist will have a systems thinking approach.


Thinking in systems means the data scientist will consider what the data is saying not just for the area of interest but the wider system within the organisation.


This is important when considering what changes should be made as a result of the data analysis because if this approach isn't taken, then unintended consequences could be experienced in other parts of the business.


5. Detail Oriented
It probably goes without saying but to be a great data scientist, a person needs to be very detail oriented. To be able to build up a picture of what is going on for a business, a person needs to understand what data and information is needed, where they obtain it and how to analyse it in a meaningful way.


Being detail oriented means that a great data scientist will be able to notice if any relevant data is missing. Without this insight, any outcomes or recommendations from the data could be ineffective or even damaging.


It also means that any anomalies with the data will be identified early and ensure that analysis isn't performed until the data is cleaned. Without concentrating on the details, any analysis could be useless.


6. Effective Storytelling
Being able to understand what data is saying is only one part of the job for a data scientist. In addition to this, a great data scientist will be able to communicate the meaning to a range of audiences, including people who know very little about data.


Predictive analytics and machine learning might mean nothing to people who aren't familiar with data science. This is why it is the role of the data scientist to take the results of complex data analysis and create a story that is accessible and meaningful.


This storytelling should keep the contents of the data analysis but transform it into what the data means for the business.


7. Strong Analytical Skills
Having strong analytical skills is an absolute must for any great data scientist. Without this aspect, it is unlikely that a person will be able to provide the detail that a business needs to utilise the information effectively.


Having access to the right data and understanding what the data is will only get a person so far. Having a range of analytical skills and understanding which analysis is right for the data to produce meaningful results is essential.


Without strong analytical skills, it's likely that a person will be overwhelmed and unable to extract the true meaning from the data.


8. Proven Problem Solver
It is very common that there are problems with data. Whether that is the way data is collected or stored, or having access to appropriate and relevant data; problems are something that a data scientist is guaranteed to encounter.


A great data scientist is one that can problem solve effectively to ensure that the data analysis stays on track and the outcomes of the project can still be achieved.


Without strong problem-solving skills it is likely that someone will resort to analysing only what is available or be unable to carry out any meaningful analysis.


How Can You Upskill Existing Individuals to Become Great Data Scientists?
If you have realised that data science would be beneficial in your organisation but don't have the resources to hire a brand new member of staff. Or you would like to offer your existing staff the opportunity to develop, then looking to upskill existing individuals is the perfect solution.


Data science is not a simple area of work and so it will be necessary to provide appropriate support to any member of staff taking on this new role. It is important that you choose someone who has the traits listed above. Once you have identified someone suitable and interested, consider the following:


Allow time to learn – understanding data science isn't something that will happen overnight. If you are committed to supporting your staff members to upskill then you will need to ensure they have appropriate time to learn and practise their new skills.
Realistic timeframes – whilst staff will need time to learn, they will also be expected to deliver results. Agreeing realistic timeframes will help to ensure the data is analysed effectively and the story from the data is conveyed.
Providing ongoing support – taking on a new challenge can be daunting so it's important to check in regularly with staff to make sure they are on the right track with what they are doing but that they also feel supported and can ask for help if they need to.
Provide the right tools – data science is a difficult area to upskill an employee so it is important that you make sure they have access to the right software and data management systems that will help to make the task easier.
If you have chosen someone who has the top traits of a great data scientist and you follow the advice for upskilling your employees then you are likely to find that your business will benefit greatly.


Follow Us and Stay Up to Date
Keep up to date with Open Data Blend by following us on Twitter and LinkedIn. Be among the first to know when there's something new.


Blog hero image by Conny Schneider on Unsplash.