Incorporating Open Data Into Your Data Strategy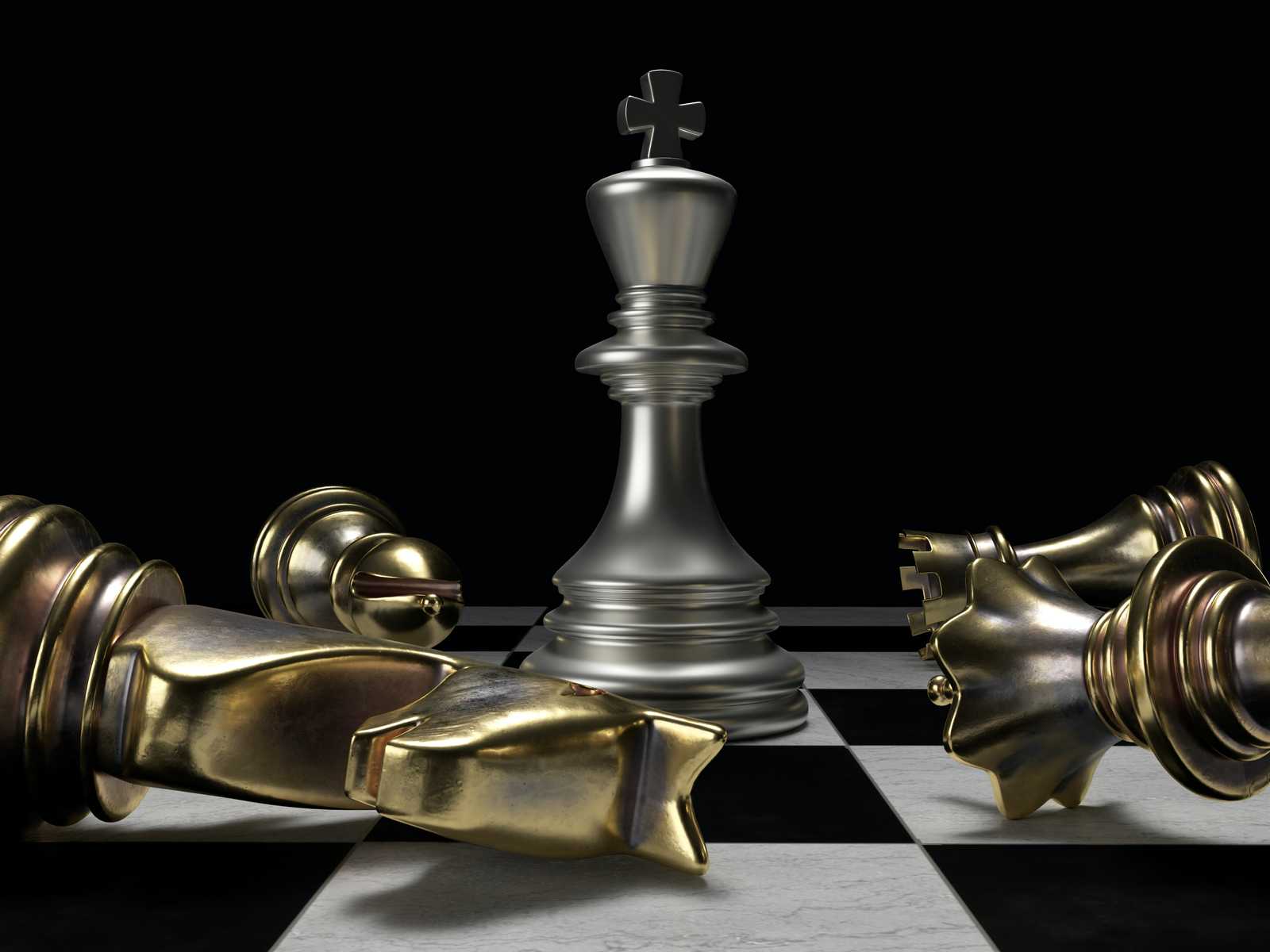 19th May 2023
By Scott A
Although many companies recognise that data, and open data in particular, represents a valuable strategic asset, a surprising number are still failing to take full advantage of this key information to gain a strategic advantage over their competitors.

Here we'll take a closer look at the importance of incorporating open data into your company's data strategy so you can make effective data-driven decisions that are based on analysis instead of intuition.

Despite companies making a more significant investment in data analytics initiatives these days, traditional obstacles such as inefficient management practices, untrustworthy sources and a lack of valuable insights are still preventing data's true potential from being unlocked.

Having a strong framework for data strategy is imperative to ensure those obstacles can be overcome and a data driven path be taken.


What Is A Data Strategy And Why Does It Matter?
Data strategy is the term used to describe a long-term plan defining the processes, technology, rules, and people needed to manage the information assets of an organisation. An effective data strategy will outline the long-term vision for an organisation to collect, store, share, and use its data.


All kinds of companies these days collect a significant volume of raw data, but a properly thought-out plan for data analysis and management is essential in order to utilise that information to its best advantage and allow for data-driven decision making.


Simply having data isn't sufficient for organisations today. Rather, a strategy must be implemented to realise the value of that data and harness its power to achieve meaningful business outcomes. With a strong data strategy, organisations can become more innovative and competitive.


However, without one, companies face a host of challenges from struggling to make data-driven decisions in a timely manner to failing to prepare effectively for future events.


The Role Of Senior Leadership In Driving Your Data Strategy's Creation And Execution
When it comes to driving the creation and execution of any organisation's data strategy, the senior leadership team have a vital part to play. Leaders must take responsibility for creating their company's data literacy narrative and for showcasing the value that it can gain for the business overall.


Leaders should start the process by assessing their organisation's data literacy, determining where relevant skills lie and where gaps in knowledge exist. They can then begin rolling out training programs to improve data literacy in order to create a positive environment in which acquiring greater knowledge of data literacy and learning data and analysis skills forms a key component of the organisation's culture.


Furthermore, leaders should be leading by example by championing the benefits of being data literate and ensuring that data is given high priority in business situations and meetings.


What Is A Data-Driven And Data-Literate Organisation And What Benefits Does It Bring?
The term 'data literate' is used to describe the ability to communicate, write, and read data within its own context, including being able to understand the techniques and methods used to analyse data as well as data constructs and sources. Further to this, data literacy represents one of the underlying components of a business's digital dexterity, or its ability to use technology to achieve improved business outcomes.


When organisations are data literate, they can use that information to make informed data driven decisions that benefit the business as a whole.


A lack of data literacy represents a significant obstacle to any company's success, but when an organisation can harness the power of data-driven decision making it can maximise its potential and achieve its goals more efficiently and speedily.


When a company is data literate, it can solve the challenges that traditionally surround data management such as data duplication, data silos, unclear data priorities, and an inefficient flow of data between different departments. A strong data strategy enables businesses to resolve these issues by making the data more accessible through secure data sharing.


As a result, the data's value can be unlocked in order to meet the requirements of the business, with the organisation being empowered to prepare more effectively for the unknown.


Data literacy also allows organisations to gain a better understanding of their customers in order to improve their user experience. Effective use of data can create better value for users while proactively addressing their unmet needs. Data literate companies can create new monetisation opportunities through the development of more personalised services and products that specifically meet their customers' needs.


When organisations achieve data maturity, they can use the benefits of data to predict future events as well as to achieve a predetermined result. As a result, companies can make better decisions that have their basis in foresight rather than hindsight.


Why Should Open Data Be Incorporated Into Our Data Strategy?
The term "open data" refers to any data that is free and available to be used and can be redistributed by anybody, often via the internet in a modifiable and convenient form. As an excellent source of publicly accessible, raw data, open data is a valuable component when incorporated into any company's data strategy.


By utilising open data, it is possible exploit market gaps and pinpoint new business opportunities, enabling the creation of new services and products and the development of fresh business models.


By utilising open data, companies can improve their decision-making processes. They can also put together a valuable fact base that allows them to make better informed and more objective choices by utilising this information to its best advantage. These decisions can not only be based on logic and facts, but also be made more speedily than those made through manual analysis.


Open data also allows organisations to gain a deeper understanding of their customers so that they can design new services and products that are best suited to their needs and preferences. These innovative services and products will be an improvement on the existing offerings, delivering impressive benefits to consumers and organisations alike.


Open data also facilitates a greater knowledge of their sector's competitive landscape and its pricing conventions so that they can then make data-driven decisions about suitable contract terms whenever working with third parties and vendors.


When companies regularly analyse open data regarding performance, they can also identify the gaps that exist and choose the most appropriate strategies to achieve improvement.


Not only can organisations tap into the power of open data taken from third parties, but they can also release their own open data to achieve further benefits. They can boost their own accountability and, in turn, increase consumer trust in their brand by releasing data that proves that their spending practices and business actions are fully transparent.


What is The Role Of External Data In A Successful Data Strategy?
When companies employ external sources of data in their strategy, they can better understand what their competitors are doing and identify how trends like market dynamics and consumer behaviour patterns impact their performance.


External data can hold the key to creating new models that predict how consumers may react to different circumstances. It can also enable organisations to predict when and where their services and products are most likely to become in demand so that they can streamline their supply chains and target marketing appropriately.


By harnessing the power of third-party external information and data, organisations can steer clear of asking their customers to supply excessive information themselves. Customers have an extremely limited attention span and companies have found, to their detriment, that when they ask a lot of questions, customers tend to go elsewhere. Organisations can, instead, only request their customers give them the most basic personal information and then obtain the remainder of the facts that they need from external sources to minimise the need to be invasive and potentially deter consumers from using their services.


External data can also add much-needed real-world context to the company's internal decision making processes. Organisations frequently need to have an understanding of what is happening with their competitors and to predict how diverse outside factors may impact on their operations. By utilising the power of external data, company's can improve their predictive analytics and, thus, gain an in-depth knowledge of their sector and the reasons for drops or spikes in sales.


Furthermore, companies can not only use external data to predict their own potential sales, but also to assess their consumers' sentiment, thus guiding their decision-making process towards the products and services they offer. It's even possible to use the power of external data to inform pricing decisions in order to achieve higher profits.


There is no doubt that when organisations can put strategies and plans in place that maximise the potential of open data they can reap maximum benefits. Their data strategy becomes centred around building a greater awareness of the ecosystems and environments around their sector so that they can better drive and streamline efficiencies throughout their existing practices or even work on transforming their organisations in ways that enable them to create completely new and more effective business models.


Follow Us and Stay Up to Date
Keep up to date with Open Data Blend by following us on Twitter and LinkedIn. Be among the first to know when there's something new.


Blog hero image by Allison Saeng on Unsplash.