Open Data Blend April 2022 Update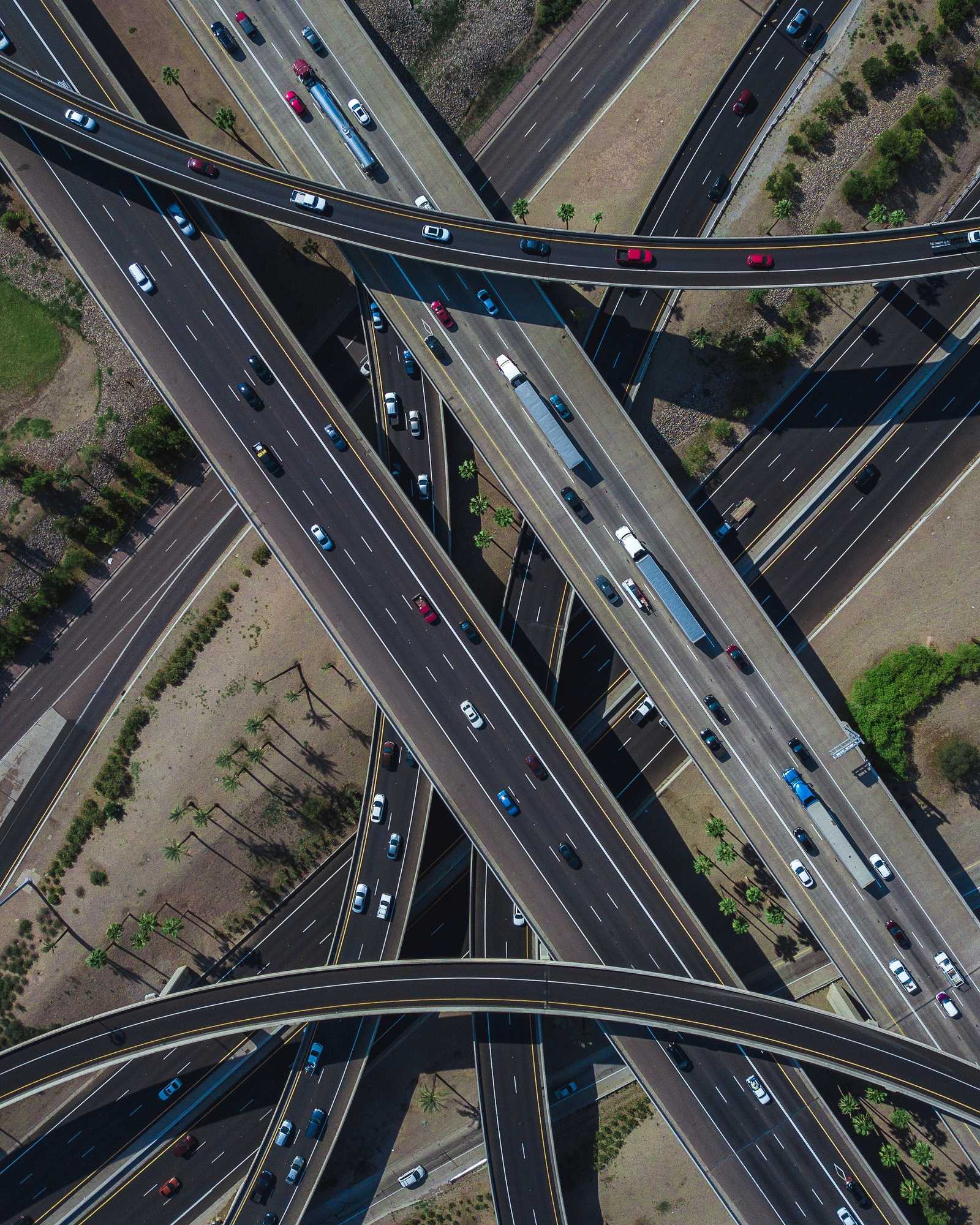 20th May 2022
By Open Data Blend Team
The Open Data Blend April 2022 update introduces more free data files per month, two new Open Data Blend Insight reports, and more.


Open Data Blend Datasets
English Prescribing Data for March 2022 Is Available
We have updated the Prescribing dataset with the latest available NHS English Prescribing Data which includes activity up until March 2022. You can download the data from the Open Data Blend Datasets Prescribing page, analyse it directly in supported BI tools through the Open Data Blend Analytics service, or instantly explore insights through the Open Data Blend Insights service.


More Free Data File Downloads
From time to time we review the free data file download limit for the Open Data Blend Datasets service to keep the service fair and sustainable. We are happy to announce that the previous limit of eight free data file downloads per month has been increased to 10. This may not sound like much on the surface but it means you get an extra 24 data file downloads per year for free. Happy downloading!



Hello, Azure Marketplace
The Open Data Blend Datasets service is now listed in the Azure Marketplace. If you or your organisation have an Azure subscription and also use our datasets service, you can write a review to help others discover it too.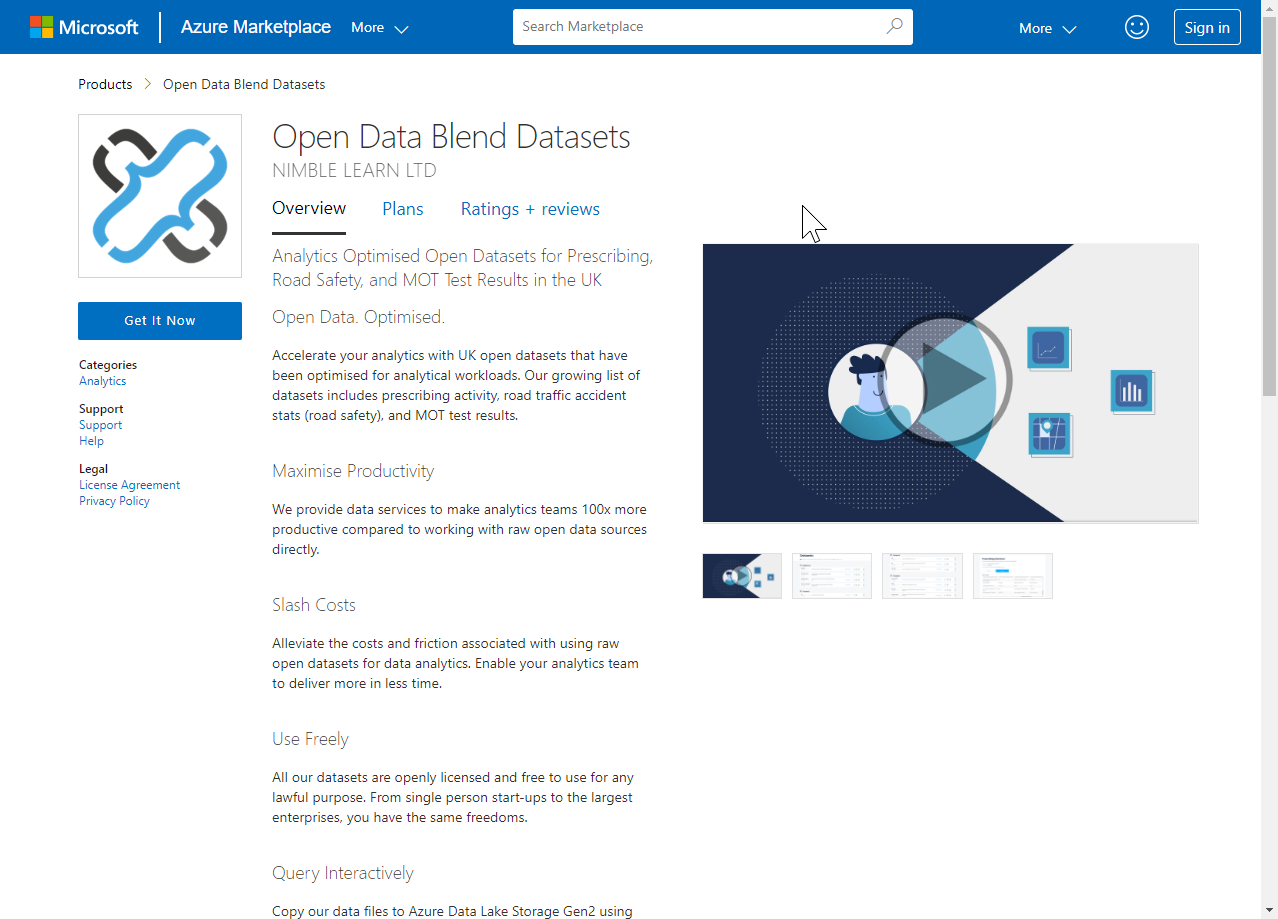 Open Data Blend Insights
Two road safety related Insight Reports have been added. These are based on our Road Safety datasets that you can freely download and learn more about here and here.


Cycle Safety Insights
The Cycle Safety Insights report presents trends and patterns for cycle casualties. Cyclists are among the most vulnerable road users. Research into what can help cyclists stay safe and minimise the risk of severe or fatal road accidents can have a significant impact. You can use the report to analyse cycle casualty trends across years or within a single year, and go from high-level summaries, like casualties by day of the week, all the way down to the detail including the accident reference numbers.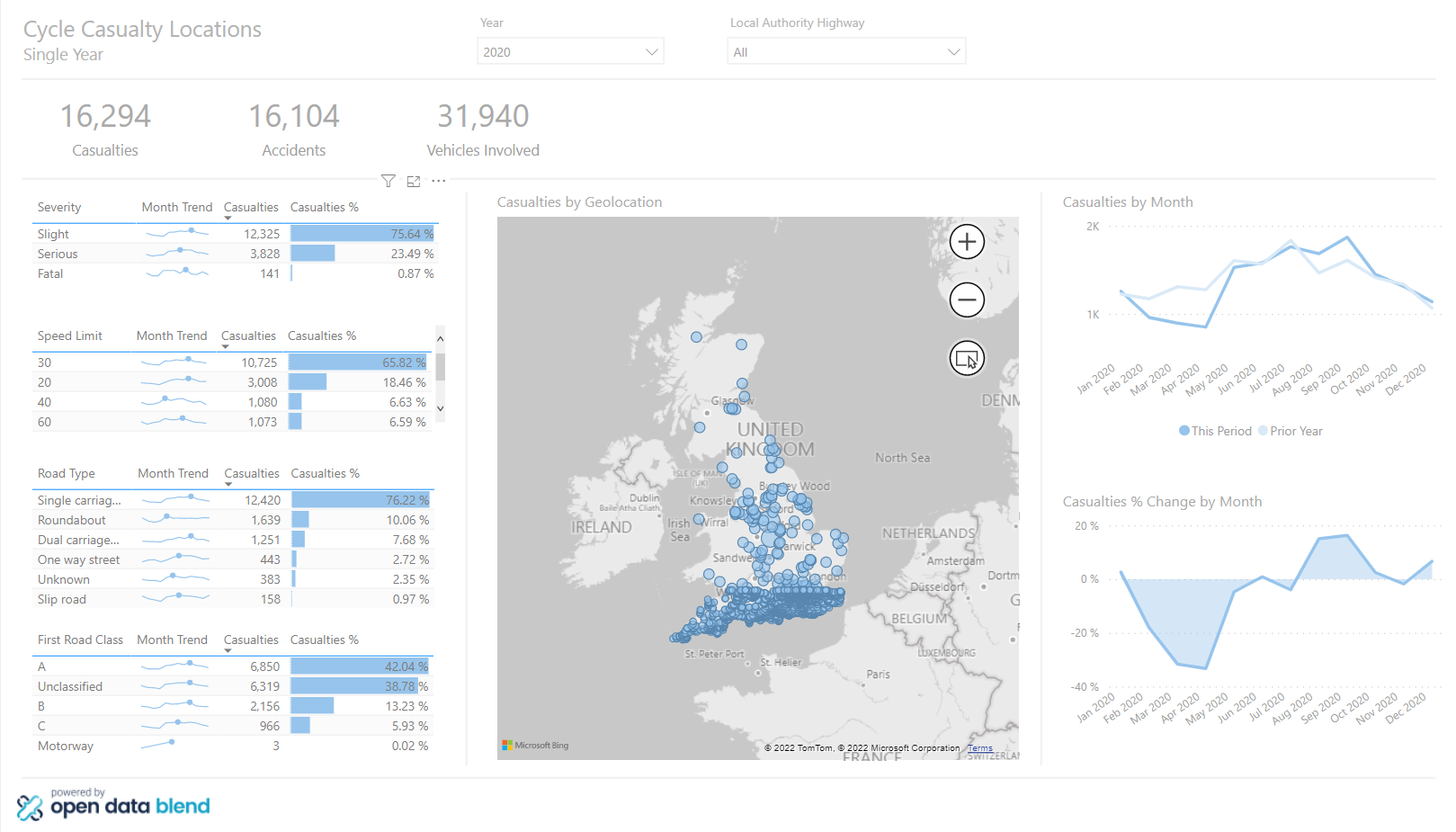 Learn more about the report here.


Motorcycle Safety Insights
Similar to cyclists, motorcyclists are another vulnerable group of road users. The Motorcycle Safety Insights report effectively visualises motorcycle casualty data, enabling questions to be answered like, which age groups are most most at risk, which manoeuvres motorcyclists should be extra vigilant when performing, and whether there is a correlation between the engine sizes of motorcycles and the severity of motorcyclist casualties.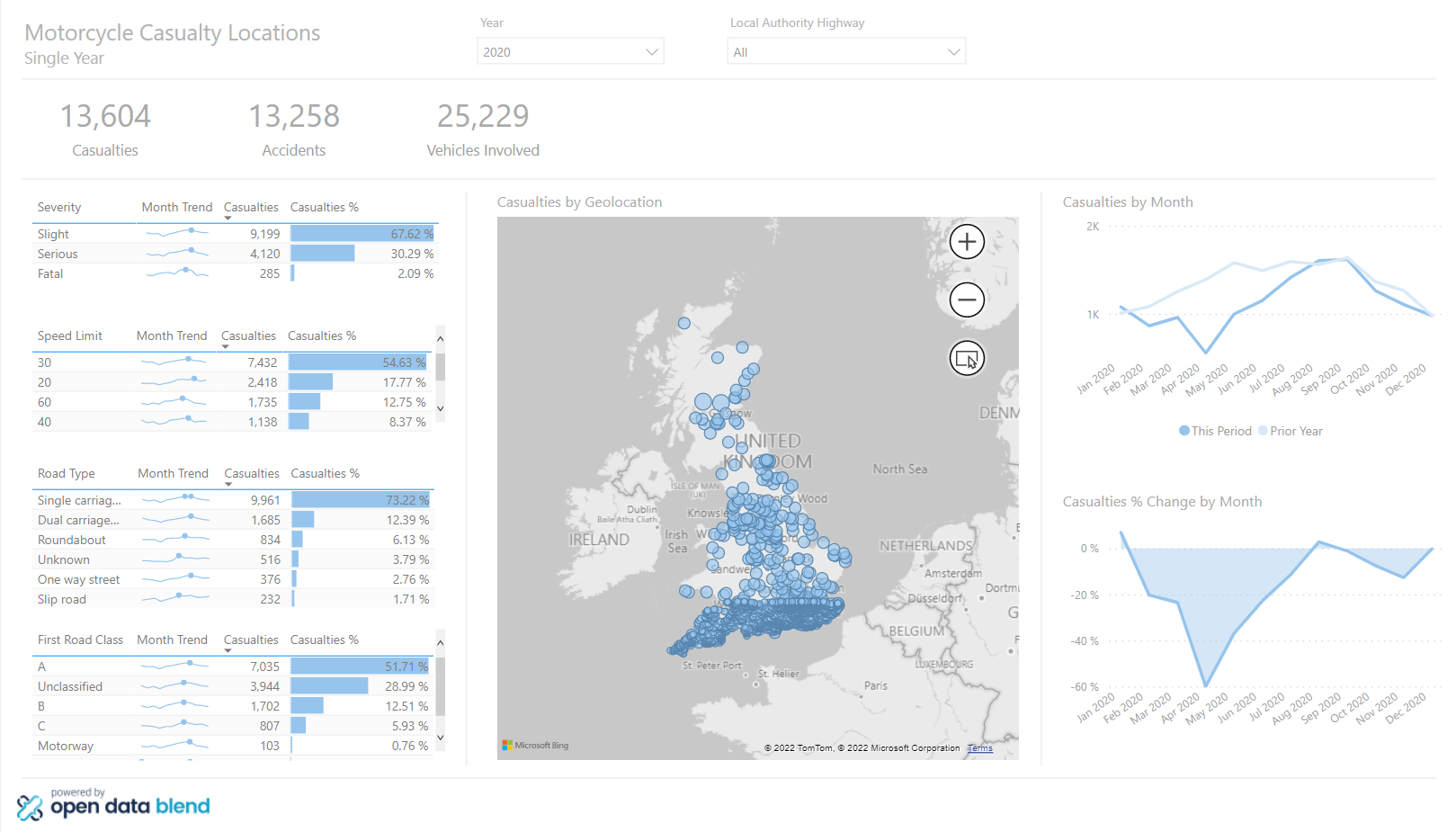 Learn more about this report here.


Upcoming Road Safety Insight Reports
In the coming weeks, we will be adding road safety reports for pedestrians, cars, vans, and goods vehicles. Keep and eye out on Twitter and LinkedIn where we will be announcing these as and when they become available.


Follow Us and Stay Up to Date
Keep up to date with Open Data Blend by following us on Twitter and LinkedIn. Be among the first to know when there's something new.

Blog hero image by Jared Murray on Unsplash.